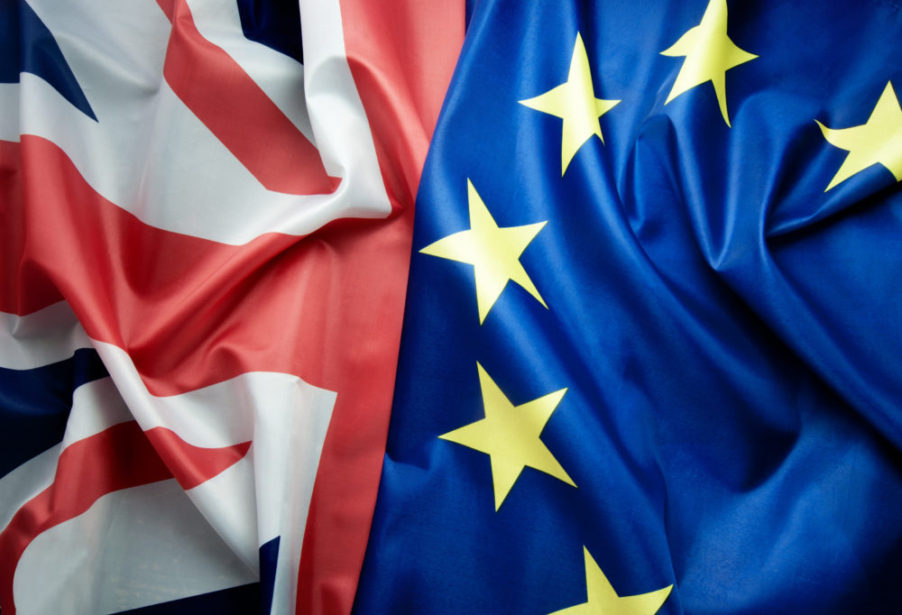 Managing uncertainty – the key to innovation success
In my last article on Brexit and the UK engineering industry, I took a brief look at the vital role that innovation can play in ensuring ongoing success for the sector. This article continues the 'innovation' theme with a focus on the importance of innovation in managing uncertainty – an abiding theme through the entire Brexit process.
At present, the impact of uncertainty is evident in many aspects of the engineering industry – from funding, investment and collaboration to environment, employment and finding new markets. This will continue, right through to the conclusion of negotiations.
Why is true innovation actually so rare? It's largely because innovation, by its very nature, involves a significant degree of uncertainty. If there was certainty about the outcome of a project, it would not be truly innovative. Innovation is about creating something new which is untried, untested and unseen. Successful innovation therefore, is very much about how we manage this uncertainty. The points made in this piece are particularly apposite in considering how we, as a nation, adapt to the complexity that is Brexit.
Guided by a vision
Central to the management of uncertainty is a central vision, driven by one or several visionaries – those who have a complete mental picture of that which has not yet been created.
These people have an important role to play in communicating the aims and objectives of the innovation, inspiring investment in the project and preventing key stakeholders from distracting the group at the wrong time. Yet even though their job is to keep the 'big picture' at the forefront, they must also be flexible enough to adapt to changing circumstances, knowing the right time to change tack and having the skills to bring the group with them.
Keeping expectations realistic
Because the end user only has limited experience of the previous, existing solution, the expected level of success, financial payback for example, can be difficult to ascertain. Getting end users to think beyond their current experience is a major challenge so a backup plan is critical, as is a readiness to adapt the solution.
This requires workstreams that identify key risks to delivery, with presentations throughout the innovation process that address possible alternative solutions and encompass justified changes in direction to suit the success of the outcome.
Communication is key
Innovation involves groups of people and the communication dynamic between them is critical to project success. Because people are people, that dynamic can change dramatically with changing circumstances. The creation of a new idea can often be quashed with an unintended comment or distraction at a critical time. Conversely, poor ideas can often 'grow legs' through the assertiveness of one or two individuals.
The right sized group and the right blend of expertise
Too small, and the group may lack key skills, ideas and influences. Too large, and it may contain a surfeit of interested parties which hold up progress and constrain thinking. As with the three bears, this porridge has to be just right. This is a problem that magnifies in larger organisations, hence the reason why smaller organisations and start-ups are often better at innovation.
Shortage, high cost or unavailability of personnel can create gaps in the required skills, ideas and influencers. Understanding and managing these gaps can be critical to the success of an innovation. Here, it is vital to involve key third parties – often separate businesses – as suppliers or partners. These third parties can have a critical input but can cause delay or disruption in delivery if not handled in the right way.
Managing disruptive influences
Influences and influencers can create disruption to the work of the group, creating critical delay, unseen risks or breaks in the thinking process. There is a time to push on and a time to hold back. There are times when the group should be left to create its own ideas and other times when an influencer should intervene to converge the work.
Solution to fit the time frame
Because we live in the real world, there are often good reasons why a solution is required at a certain point in time. That said, there are other situations where artificial time limits become detrimental. It is important to recognise and challenge these. Meeting a time frame needs a clear vision of what is achievable, presented in clear and regular communication to the group. Aspiration is worthy, but not if it prevents priority given to the deliverables that are required first.
Prosperity through innovation
It is interesting – and not surprising – that many of the modern project management methodologies seek to put some aspects of process and organisational structure around the innovation process in order to mitigate the challenges outlined here. Frameworks such as PRINCE2 and Agile represent an excellent first step towards ensuring successful innovation, but ultimately it is good management of uncertainty that marks the difference.
Start-ups and companies in the early stage of their lives will play an important role in innovation. The UK already has some of the most successful engineering start-ups. According to the European Startup Monitor, 25% of all UK start-ups were founded by nationals of non-UK EU countries. And co-founder of Amadeus Capital Partners, Dr Hermann Hauser, reported that 405 of CEOs of Amadeus portfolio companies are actually from outside the UK.
While other EU states have begun trying to encourage UK start-ups to relocate, there remains the opportunity for UK companies to grow new, global partnerships which look beyond the EU. Well managed innovation, with appropriate government funding and support, can be a key factor in ensuring the future prosperity of the UK engineering sector.